The Canadian Pacific Railway helped to influence the development of 
Yaletown
 itself. This is the case for a good portion of Vancouver. The Canadian Pacific Railway managed to reach Yale by the 1880's. Yale was the site of the 
Fraser Canyon Gold Rush
, which helped to make the town grow years earlier. It also helped to make the town as profitable as it was. There were lots of company repair shops in the area. Plenty of people there could serve as rail workers. The Canadian Pacific Railway started to expand. As the Yale residents became urbaner, Yaletown soon became its area. 
False Creek and the Canadian Pacific Railway were both very close to Yaletown. As such, this area became a very attractive location for industries of all kinds. They had a convenient manner in which to ship the goods that they needed. Warehouses, factories, and rail buildings were constructed. Yaletown became something of an industrial area. It still looks like an industrial area in modern times. 
In the twentieth century, there were lots of boom and bust real estate cycles, all of which affected Yaletown. The area soon fell into a state of disrepair. Before long, the city managed to buy out Yaletown. The area was a favorite target for redevelopment, and this process of redevelopment has been going on ever since. Developer 
Li Ka-Shing
 is the primary actor behind this redevelopment, but it's happening on a broader scale than that.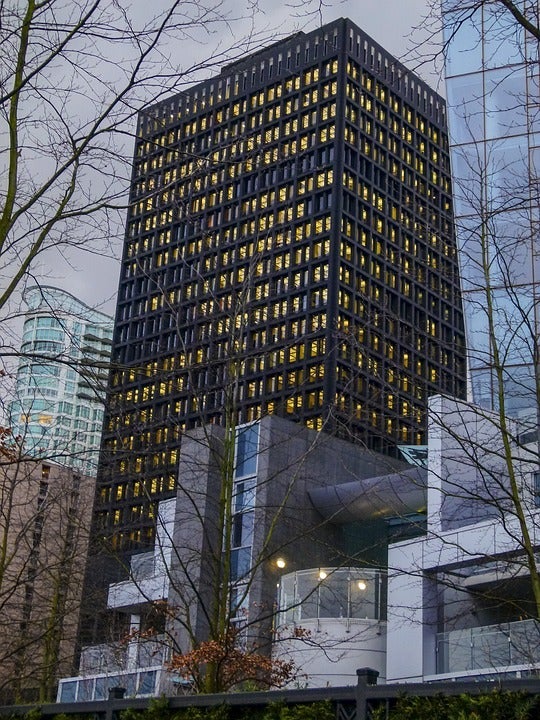 The redevelopment process for Yaletown has certainly been geared towards building up and changing the public realm without compromising on the area's local heritage. They're geared towards making the area more livable and creating job opportunities with office space, but they don't want to change this area that goes all the way back to the nineteenth century. Schools, parks, community centers, and areas of waterfront access are all in development. 
People will not find first housing from the nineteenth century in most cases. However, the evidence of the industrial past of Yaletown is still everywhere today. Mainland Street and Hamilton Street are like this. People will find a lot of old brick warehouses there that have been converted into loft apartments, boutiques, restaurants, and bars, changing the local community without completely altering the buildings. However, a lot of Yaletown architecture is new at this point, making use of the derelict old yards. When people are looking for condos for sale in the area, they might be able to find some of them there. 
Many of the new buildings are of the same size, and they have a red brick look to them as well. People who are familiar with the SoHo area of Manhattan should use it as a general model for the appearance and feel of Yaletown. There are artist studios, high-tech startups, pool halls, furniture stores, high-quality restaurants, and advertising agencies in the area. This is an attractive area for condo development, and people should be able to find condos for sale here.